US Flag & Signal
~ Our Mission ~
US Flag & Signal Co. enjoys a rich history of flag manufacturing that began in 1920. Our reputation is based on Quality, Service, Reasonable Delivery and Fair Pricing. For most businesses, this would be the formula for success, however, US Flag & Signal Co.'s high standards require more. It is our commitment to the customer that sets us apart.
To our customers, their flag is always more than just a piece of material with a design. A flag by its very nature is representative of the owner or organization. It symbolizes Identity, Purpose, Unity, Pride, Accomplishment and much more.
US Flag & Signal Co. will provide our customers with quality products and customer service that meets or exceeds their expectations in Value, Professionalism and Delivery.
~ Your Vision ~
Flags and banners have proven to be a cost effective method of promoting companies, organizations, ideas, beliefs, and hobbies among other things. Our customers include US and State Government, all Branches of the Armed Forces, Commercial entities, Private and Public organizations, as well as individual consumers.
We realize that quality and customer service is not a byline of a good company. It is an expectation of each of our customers, and we strive to make it our priority. The ability to meet or surpass the vision, specification, and requirements desired by our customers for their flags is the foundation of our excellent reputation for high standards of product knowledge, quality, timeliness, and customer care.
~ How we combine the 2 ~
US Flag & Signal has been producing flags for our customers for over 90 years. We combine experience with technology to produce the highest quality flags available. Our facility features in-house digital graphics, a 12,000 sq ft sewing area featuring the best equipment in use today, and a staff of professionals which in many cases have worked for us for 20 years or more.
We can produce flags, banners, table drapes, etc without a minimum order requirement. We also have access to any flag, staff, stand, ornament or other accessory that may be needed and not produced directly at our plant.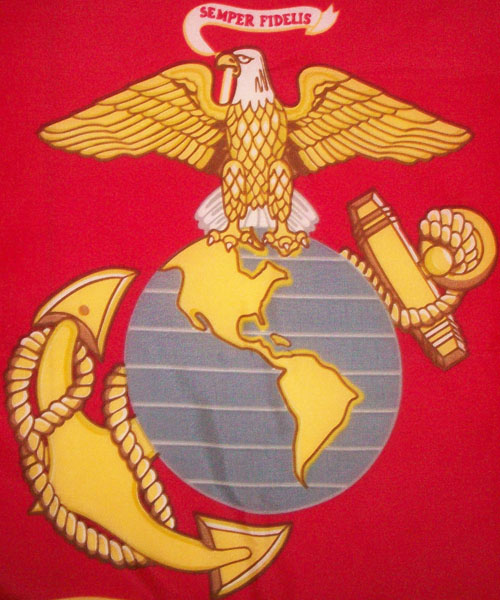 Printing
Digital Printing allows for a single custom flag to be produced quickly and economically. Digital printers produce brilliant colors, high front to back penetration and excellent resolution.
Spot color printing is when a select set of specific colors is chosen which match those used in the image to be printed. Spot colors are ideal for flag seals. It is economical when the job requires a high volume of prints.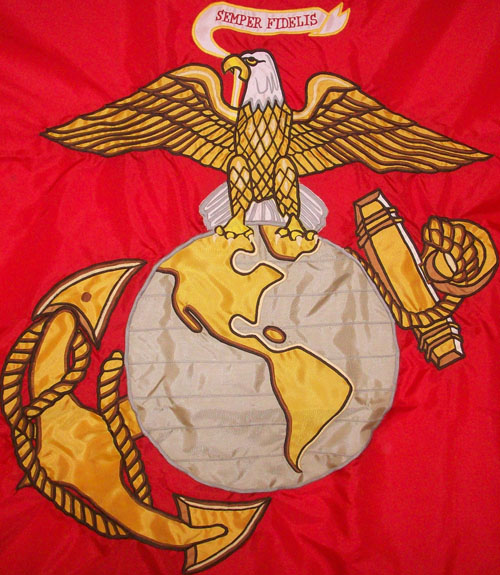 Appliquéd
Appliqué flag manufacturing refers to a sewing technique in which pieces of fabric are sewn onto another piece of fabric to create designs, patterns or pictures. Appliquéd flags are economical and make an attractive indoor display, yet they are durable enough to use at trade shows or on an outdoor flagpole.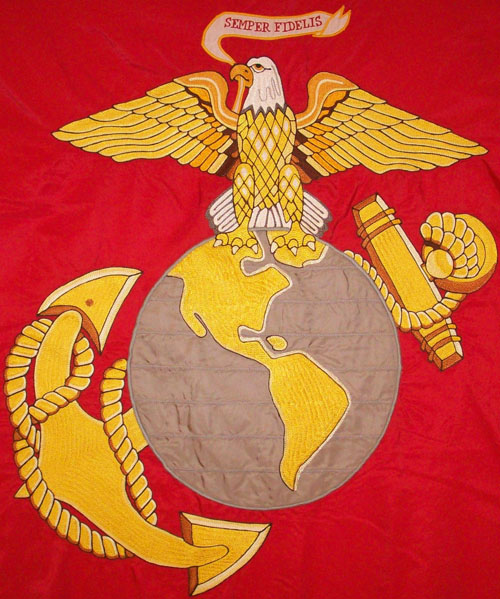 Embroidery
Bonaz Embroidery is often recognized as an Art Form. Flag Designs and Seals are created by sewing thread directly on material with a specialize industrial sewing machine. Often, the base flag specifies Bemberg Rayon, which is a silk like product and when combined with Bonaz Embroidery produces a beautiful indoor display which can last decades.
Our embroidery employees have been with our company for an average of 25 years and are recognized in the industry as producing some of the highest quality flags in the United States.